• Ranking Enduro Overall
• Ranking Enduro (mit Zwischenzeiten)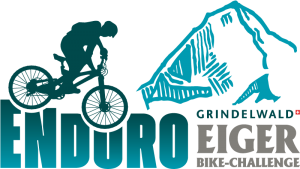 Experienced mountain bikers who find their fun on challenging nature trails, prefer to focus on the time step by step and tackle the uphills in a less relaxed manner should feel addressed!

August 13th 2022 | Start 14.00 p.m. at Bachalpsee
3 Stages
13 Kilometers
300 Altitude difference ↗
1300 Altitude difference ↘
100% Nature Trail
Including Gondola ride with Firstbahn
The starting field is limited to 200 participants
Starting order after receipt of registrations | Women start before men
Waiting room above First Bergstation: «Widderfeld» with Catering
Categories: Women & Men, from 18 Years, Disclaimer of liability for young people 16-18 years
Entry fee: CHF 79 (including gondola ride with MTB, Grindelwald – First)
Start numbersOn the Eiger + Platz according to the times for the Eiger Bike Challenge event
Registrations: Online-Registration till Wednesday, August 10th on Datasport.
From August 12th: Late registration possible on site if there are free starting places. Until August 13th at 12 p.m.
Late registrations CHF 89.


Transport: With the Firstbahn only possible at the time specified by the organizer.
Repairs: Repairs on the route must be carried out independently and with your own replacement material.
Helmet compulsory!
Back protectors and other protectors are strongly recommended by the organizer.
Terms and conditions, regulations and liability committee from the organizer:
www.eigerbike.ch/de/agb-2/
www.eigerbike.ch/de/rennen/reglement/
---
Stage 1
Stage 2
Stage 3