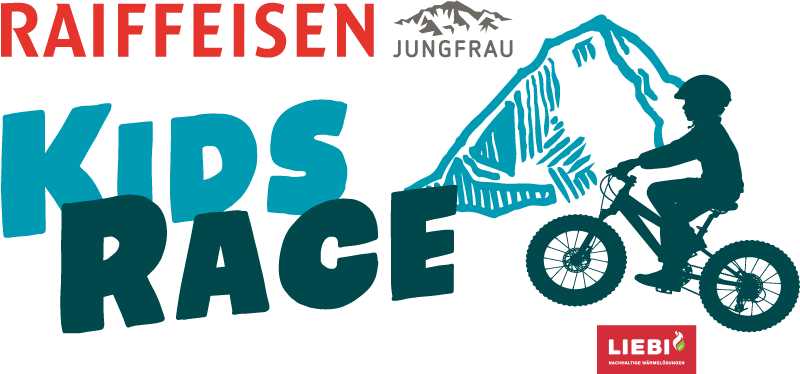 NEW on SUNDAY!
15. AUGUST 2021 at 12 am
at finish-area (Eiger+ Nordwandplatz)
Participation fee: Fr. 5.- (Categories: Laufvelo, Mini, Soft, Cross, Rock, Mega)
Participation fee: Fr. 35.- (Categorie: Hard 2005-2006, start on the 20 km route on Saturday)
Registration online:
Registrations for the race still need a little patience.
With good prospects, we hope to open the registration in May.

(when registering until 31.7. = name on start number)
Registration on place: Sunday, 15. August from 10.00 am – 12.30 pm at the finish-area
Track sightseeing: 10.00 am / 12.45 pm
Prize giving ceremony: 5.00 pm at the finish-area with Spaghetti-Party for the whole family
| Kategorie | Jahrgang | Strecke | Start | Nenngeld |
| --- | --- | --- | --- | --- |
| Laufvelo | 2015 und jünger | Parcours | 13:00 Uhr | CHF 5.00 |
| Mini | 2015 und jünger | Parcours | 13:05 Uhr | CHF 5.00 |
| Soft | 2013 – 2014 | Parcours plus | 13:20 Uhr | CHF 5.00 |
| Cross | 2011 – 2012 | Parcours ca 2.2 km | 13:20 Uhr | CHF 5.00 |
| Rock | 2009 – 2010 | Parcours ca 3.3 km | 14:10 Uhr | CHF 5.00 |
| Mega | 2007 - 2008 | Parcour ca. 7.7 km | 14:30 Uhr | CHF 5.00 |
| Hard | 2005 – 2006 | Starten NEU als JuniorInnen bei der 20 km Strecke | 14.8.2021: 10.00 Uhr Zielgelände | CHF 35.00 |
It is compulsory to wear a helmet
the bike must be in good condition
We recommend insurance. The organizing commitee declines all liability
All competitors will receive an Eiger Bike-Challenge souvenir and a spaghetti bon
Medals for the winners of each category